OCC & CYCC Double Qualifier
(CMA & CFC Rated)
Contact:
Email: [email protected]
Call: 905 604-5522
Text: 416 500-8968
Date: Saturday April 15, 2023
Location: Maverick Learning Centre @ 1020 Denison St. Suite 205, Markham, ON L3R 3W5
Target: students grade K to 12 (Age 5-18) who loves playing chess*
*If you do not have CFC ID, you can register here. For players under 20yrs, NO annual membership fee required. If you do not have CMA ID, jus fill N/A. An ID will be assigned onsite.
Schedule: 5 Rounds in total: 1st round starting at 9 a.m., 10 a.m., 11:00 a.m., lunch (FREE PIZZA), 12:30 p.m., 1:30 p.m.
Sections:
Under 8: born after Jan 1, 2015
Under 10: born after Jan 1, 2013
Under 12: born after Jan 1, 2011
Under 14: born after Jan 1, 2009
Under 16: born after Jan 1, 2007
Under 18: born after Jan 1, 2005
Rating: the tournament will be rated by Chess n' Math and CFC.
According to the requirement from Chess Federation of Canada, any players would like to attend the 2023 Canadian Youth Chess Championship (July, 17-22, 2023 /Calgary) need to be qualified before application. So, top 3 players in each age group of each qualification (U8, U10, U12, U14, U16, U18) will be qualified for CYCC.
For OCC qualification: this tournament is open to all players from Kindergarten through grade 12 and the top 10 percent per grade qualify for Ontario Chess Challenge 2023 (May 7, 2023).
Time Control: Game in 25 minutes plus 5 seconds delay per move (Bronstein)
Entry Fee:  $40.
All players must complete the online registration form with full payment by 7:59 PM on Apr 14th 2023. No registration on site on Apr 14th. (https://mavericklearning.ca/en/courses/maverick-chess-club/)
**Withdrawal notification must be emailed to us by 6:00 p.m. Apr 14th, 2023.
Payment Method:
(1) eTransfer to [email protected] with player's full name mentioned as note
(2) Cash – in person during our working hours Mon – Fri 11am – 8pm & Sat 10am – 8pm
FREE PIZZA with juice for players. $2/ea. For parents if we have extra serve.
First come first serve as capacity is limited to 60 players.
Prizes: Medals for top places.
Plus registration kits for those who qualify.
• Clocks and sets will be supplied.
TD: Mario Moran-Venegas
1st Ontario Chess Challenge (OCC) Qualifier (Feb 11) - Highlights
2nd Ontario Chess Challenge (OCC) Qualifier (Mar 4) - Highlights
Our Location
1020 Denison St. Suite 205, Markham, ON L3R 3W5
Contact Us
Call: 905 604-5522 / Text: 416 500-8968
Maverick Chess Club - Whatsapp Group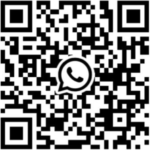 Maverick Chess Club - Wechat Group