2nd Ontario Chess Challenge (OCC) Qualifier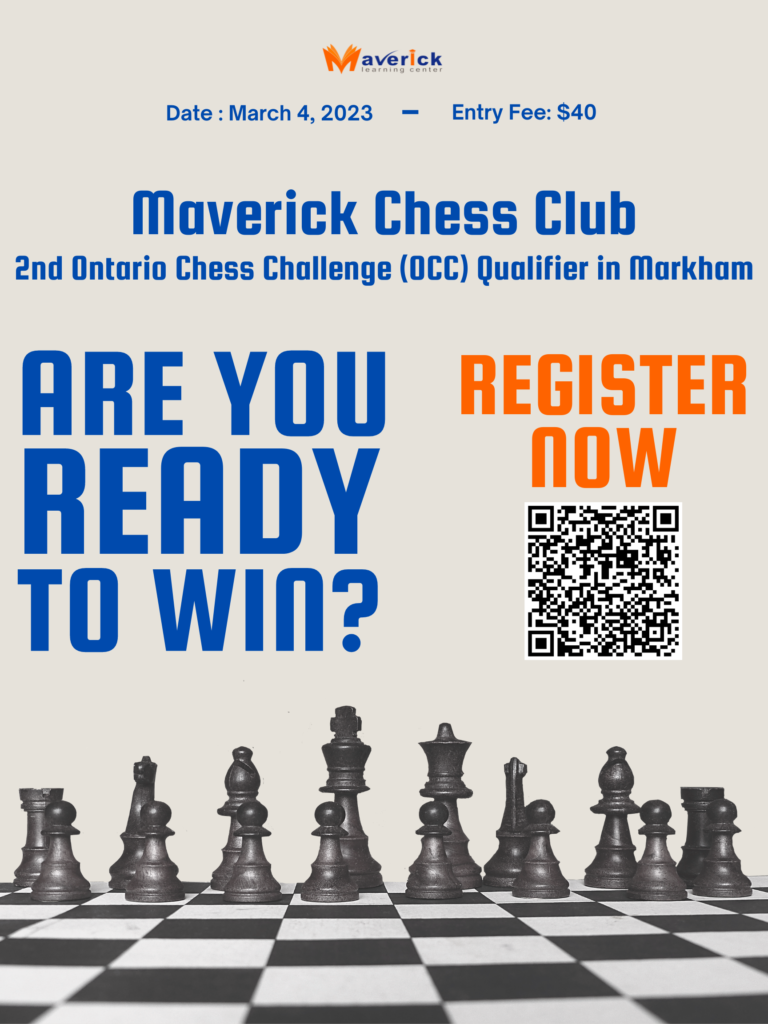 Host: Maverick Learning Centre
Date: Saturday March 4th, 2023
Target: Gr. K to Gr. 12 students who love playing chess
Schedule: 5 Rounds in total: 1st round starting at 10 a.m., 11 a.m., lunch (FREE PIZZA), 12:30 p.m., 1:30 p.m., 2:30 p.m.
Sections: One section
all players will play in a Swiss tournament with some pairings adjusted to select the best player per grade.

Rating: the tournament will be rated by Chess n' Math.

Time Control: Game in 25 minutes plus 5 seconds delay per move (Bronstein)

Entry Fee:  $40
**All players must complete the online registration form with full payment by 7:59 PM on March 3rd 2023. No registration on site on March 4th. 
**Withdrawal notification must be emailed to us by 6:00 p.m. March 3rd, 2023
Payment Method:
(1) eTransfer to [email protected] with player's full name mentioned as note
(2) Cash – in person during our working hours Mon – Fri 11am – 8pm & Sat 10am – 8pm
FREE PIZZA for players.
First come first serve as the capacity is limited to 60 players.

Prizes: Medals for top places.
Plus registration kits for those who qualify.

• Clocks and sets will be supplied.
TD: Mario Moran-Venegas
1st Ontario Chess Challenge (OCC) Qualifier (Feb 11) - Highlights
Our Location
1020 Denison St. Suite 205, Markham, ON L3R 3W5
Contact Us
Call: 905 604-5522 / Text: 416 500-8968
Maverick Chess Club - Whatsapp Group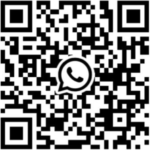 Maverick Chess Club - Wechat Group