Maverick Chess Club – Over the Board Weekly Practice
Starting on 21st Jan 2023, we are holding a weekly board chess practice class to help young players prepare for the Ontario Chess Challenge (OCC) in May 2023. Welcome to come by Saturday afternoon (1:00pm – 5:00pm) for some casual chess.
Please contact us for more information.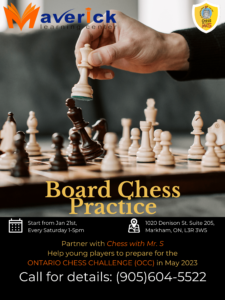 Maverick Chess Club - Whatsapp Group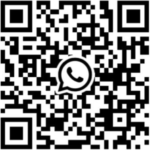 Maverick Chess Club - Wechat Group